Back in 2012, curators Dan Teodorovici, Michael Kunert and Axel Fricke were invited by the Info-Laden to conceive and design an exhibition on the "Stuttgart Gleisbogen and its Monuments". The exhibitions consists of three parts: an account of the Gleisbogen history, a programmatic outlook towards an imperative public discourse upon the urban development of Stuttgart, and a couple of ideas of how to transform this railway infrastructure in an urban way.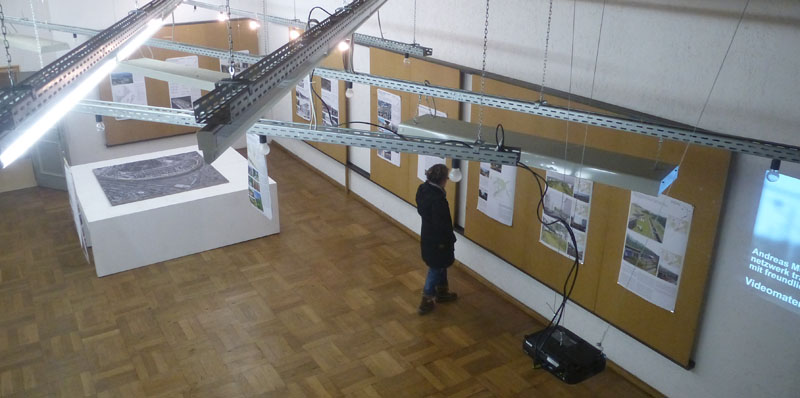 The exhibition posters offer concise texts along with numerous drawings and photographs, both historical and contemporary. They inform about the architectural and urban history of the Stuttgart railways infrastructure; about principles of dealing with monuments of industrial and railway heritage, exemplified by some iconic projects such as the Viaduc des Arts and Promenade Plantée in Paris, the High Line in New York, the Naturpark Schöneberger Südgelände in Berlin, and the Außersihler Viaduct in Zurich. The posters also inform about the challenges and chances of re-using the Gleisbogen as an urban landscape park in connection with the development of the two new Rosenstein quarters. The exhibition is completed by a model (scale 1:1000) that shows the Gleisbogen in its setting, and a singular video film taken from the perspective of the train driver showing a range of extraordinary views of the Gleisbogen.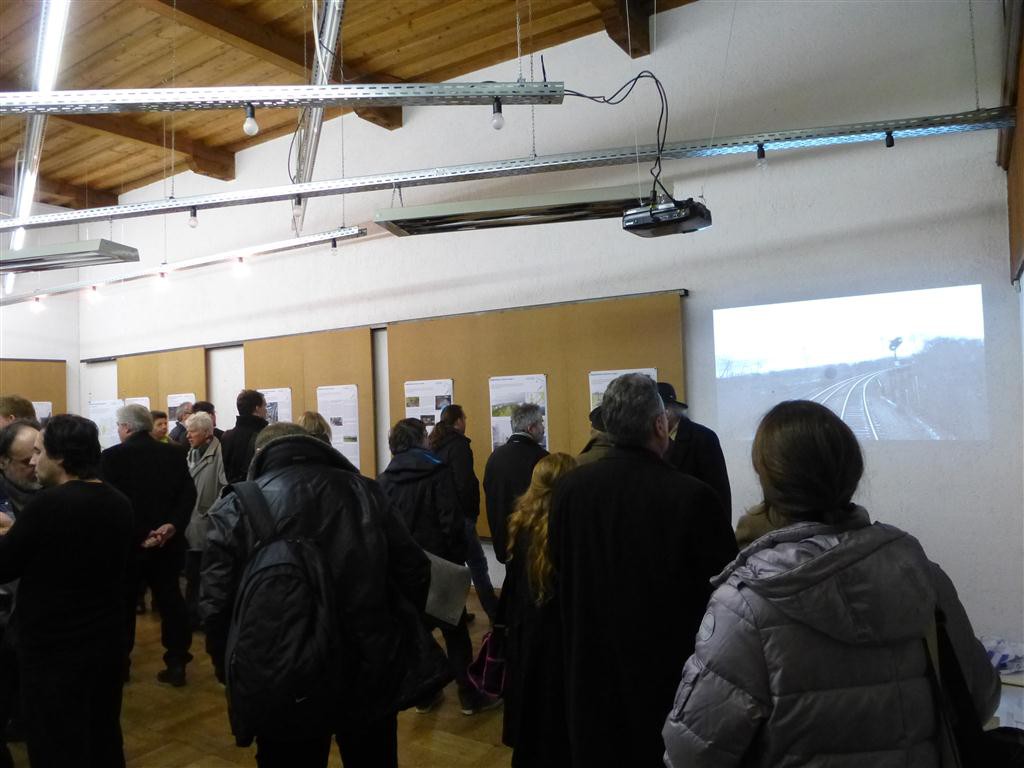 The exhibition on the road in Stuttgart
The exhibition was first shown at the former Info-Laden Gallery in the side wing of St. Martin´s Church in February 2013, with an opening address by Dr Kron, director of the Stuttgart Department of City Planning and Urban Renewal. The subsequent venues were as follows:
2014: the Showroom of the City of Stuttgart in the Kriegsbergstraße,
2014: the City Hall, with the book launch of the volume to accompany the exhibition (Karl Krämer Publishers 2014), and a welcoming speech by Mr Hahn, then Urban Planning Director of the City of Stuttgart,
2015: the Urban Planning Department of the City of Stuttgart,
2015: the Baden-Württemberg Institute of Architects,
2016: the events of the Informal Rosenstein Participation of the City of Stuttgart (in the City Hall and the Wagenhalle Cultural Centre)
2017: the Hospitalhof, Cultural Centre of the Protestant Church.
Since 2017 the exhibition is shown on demand at the new Info-Laden Gallery in the Nordbahnhofstr. 81.